Sherman Brothers Heavy Trucking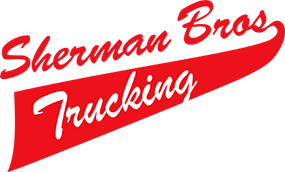 To Whom It May Concern;
Although Sherman Bros., Inc. has been partnering with Personnel Source for only a year, I have worked with the folks there for several years and have always been extremely pleased with the caliber of candidates they've put forward for consideration.
In the past twelve months, we've called on them to assist us in finding candidates for our H.R., Accounting and Sales Departments, as well as for our front desk and fleet maintenance shop. We've added eight full-time staff members over the past five months and all of them were hired through Personnel Source.
In addition to understanding our needs, they deliver a high level of customer service, are friendly and professional, really pleasant to work with and I know I can count on them to come through for us.
I know we will continue to work with Personnel Source and highly recommend them – they are our staffing service of choice.
Sincerely,

Mike Solomon
Vice President and General Manager