Jade Logisitcs, LLC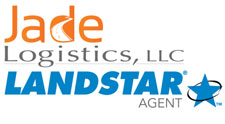 To Whom It May Concern:
Jade Logistics, LLC is an independent agency for Landstar based in Salem, Or providing supply chain solutions and complete global and domestic transportation services. Using a temp-to-hire program allows us to observe performance, motivation and to make sure the candidate is going to truly be a fit before hiring them as a long-term employee. We have utilized several staffing agencies over the years, however, Personnel Source has risen to the top such that we work with Personnel Source and specifically, Melody Garcia, exclusively for all our staffing needs as well as HR services including team building, leadership coaching, and employee relations.
We started out utilizing Personnel Source for staffing services, however, as we were investigating how to place better quality candidates that would turn in to valuable, long term additions to our team, we quickly learned Melody Garcia had a talent for other HR services mentioned above, such as team building, leadership coaching and employee relations.
Other staffing agencies would send us candidates, however, since our goal is to actually hire the candidate after a probationary period, we need an agency that is not just able to send us people but instead is able to provide the type of individual that will be successful as a long-term addition to our team. Personnel Source and Melody Garcia stood out from their competitors in that they took the time to come tour our office and meet the staff and learn more about our operation and company culture so they could best meet our needs.
I can honestly say I am becoming a better leader and our team is the best it has ever been! We are communicating extremely well and we have had record years every year since working closely with Melody Garcia and Personnel Source.
To this end, Personnel Source and Melody Garcia has become an extension of our business.
It is my belief that Personnel Source will perform as well for your business as they have for ours.
Should you have any questions regarding their service to us please do not hesitate to contact me.
Sincerely,
Wade Jackson
President & CEO
Jade Logistics, LLC