Insurance Auto Auctions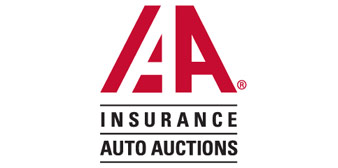 To Whom It May Concern,
I am writing this letter of recommendation for Personnel Source Inc. who I have been using to full my employment needs since 2005.
When the time came to reevaluate my employment services I called Jerry Stiltner, General Manager with Personnel Source Inc. who I had known through various events in the community. He set me up with Grace Riggs, staffing specialist, for all my staffing needs.
During these years working with Grace has been extraordinary. Grace listens to what my requirements are and finds that perfect person. In using Personnel Source Inc. I have hired 4 full time employees and currently use 2 others on a regular basis. Any time a situation comes up Grace is on top of finding a resolution that I will be please with and always follows up with me to ensure I received prompt and professional service.
With the warm friendly customer service and professional service I receive in every request and question I highly recommend Personnel source Inc. to anyone who is looking for a staffing agency to fill positions or employees looking for a superior agency to work with.
Very truly yours,
Miki Fowler-Weis
Branch Manager
Insurance Auto Auctions