Ecolite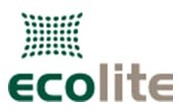 To Whom It May Concern:
Ecolite Manufacturing has been using Personnel Source since 2007 to meet our staffing needs. Due to the fact that we are a growing company, we are always looking for a great hire. Personnel Source is wonderful at finding and bringing to us those qualified individuals.
Over the past few years, Personnel Source has consistently met and exceeded our expectations. Staff member of Personnel Source represent themselves and their company with professionalism and excellent customer service. They have all been instrumental in the building of our work force, and I greatly appreciate their continued efforts.
With that being said, I highly recommend Personnel Source's services. I have been more than impressed with their efficient customer service, attention to detail and dedication to finding the perfect fit for Ecolite.
Please feel free to contact me for any additional information.
Truly,
Ashley Steward
Human Resources
Ecolite Manufacturing