City of Grants Pass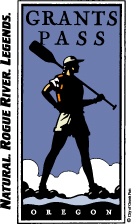 Dear Ms. Edwards,
I wanted to take this opportunity to thank you and your staff for these past years of help with our personnel needs. Over these years, your company's services have strived to meet many of our staffing needs from temporary-seasonal, to permanent full-time, personnel.
I have found that not only is the quality of the individual that you recommend to us typically about expectations, but that the support that your office staff provides helps us maintain the cost efficiencies that we strive for.
It seems that every request from the initial request for staffing needs to copies of paperwork has been responded to promptly. Indeed many times you and your staff have turned those high stress, "how am I going to get this done?" issues in perfect examples of a Staples "that was easy" button commercial.
Sincerly,
Michael Byrne
Property Management Coordinator
City of Grants Pass