How to Make a Resume: Professional Tips for Job Seekers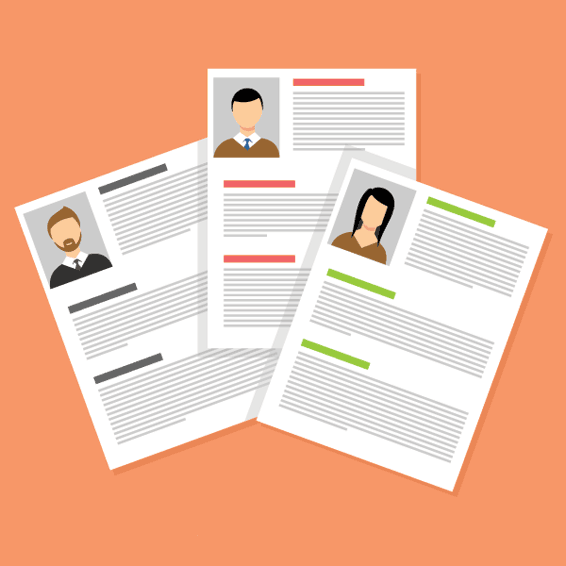 Immediately grab the attention of job recruiters with a strong resume. Real Recruiters from Personnel Source walk you through a few simple steps covering how to make a resume, how to avoid common resume mistakes, how to use attention grabbing action verbs, and we answer frequently asked resume questions. Let's get started by learning how to outline your job resume!
Basic Categories to Include on Your Resume
Create a resume using Word. Increase the font size of your name in the header to make it stand out and be more rememberable. For job seekers in graphic design, add more style to the resume to showcase your skills.
Begin the resume outline by typing the categories that will be included. For example, group your resume in the following sections:
Summary of Qualifications
Experience
Education
Relevant Volunteer Work or Honors and Activities or Special Skills and Training (choose one that applies best to you.)
Note that it is not necessary to include an "Objectives" category in your resume. This section has become outdated in 2020.
Five Common Resume Mistakes to Avoid
Resumes That Are Too Long or Too Short

​Ask yourself, "Will this statement help me land an interview?" If your answer is not "yes," then do not include it. Every word on your resume should be an honest representation of what makes you qualified for the job you are applying for.

Resumes That Have Not Been Updated

If the last job on your resume says "2016 – Present" but you left that job a week ago, update the dates on your resume! What if you have been doing temporary work for the past few years – can you just start your most recent work experience with your last steady job? The answer is NO. It will do you more harm than good. I cannot stress this enough; do not submit a resume that has gaps in employment dates if you were actually working. Resume must be accurately updated before submitting.

Resume with Typos and Grammatical Errors

This is such a common mistake that even the pros make this error! Real Recruiter, Ashley Edwards shares her guide to proofreading, "Once I've finished writing, I
read over the final draft 3 times before submitting it. I read it once on my computer screen, once out loud, and once on a printed paper copy. After I'm done with my proofreading, I finish up by having a friend or family member read it." Getting a fresh pair of eyes helps eliminate any overlooked typos and grammatical errors. Failing to proofread your resume will send a message to hiring managers that you do not pay attention to detail. This is a poor quality to have for any job.

Resumes That Do Not Have Action Verbs

Action words bring your resume to life. They describe your skills to potential employers. If you need inspiration check out Indeed for examples of good resume action verbs.

Resume Work Experience That is Not in the Correct Order

Hiring managers want to see your most recent work experience first. Job experience is ordered chronologically. List previous jobs beginning with the most recent and work your way backwards to the earliest job. Resumes do not need to list job experience from more than 10 years ago.
Top Three Main Types of Resume Formats
Chronological Resume Format – best used if employment history shows a consistent, growing career path.
Functional Resume Format – used to focus more on relevant skills over work history.
Combination Resume Format - blends chronological and functional resume formats allowing you to emphasize work experience and relevant skills.
Frequently Asked Resume Questions
What resume format do most employers prefer?

Real Recruiter, Colleen Landis has been hiring for Personnel Source for over 25 years. Colleen explains, "I like chronological best; I feel it gives us a better feel for the longevity an applicant will have at a job site." Any of the resume formats mentioned in this article will work. Decide which format works best for your goals.

Can a resume be 2 pages?

A resume can be 2 pages; however, it is best to limit your resume to one page as long as it does not affect the quality or cut vital information out. Hiring managers are busy; if your resume looks like a thick novel it will appear more daunting than appealing to a potential employer.

Why do I need to make a resume?

The most important reason to put effort into writing a resume is because it gets you an interview! The harder you work on your resume the more potential you have to find meaningful work.
Our Real Recruiters have years of experience matching candidates to job openings and we want to put our experience to work for you. We make our resources available to help you polish up your resume, advance your skills through free tutorials and assist you in finding meaningful work.
References: Resume Format Guide (With Tips and Examples). (2020, March 23). Retrieved June 12, 2020, from https://www.indeed.com/career-advice/resumes-cover-letters/resume-format-guide-with-examples
Back to news Listings